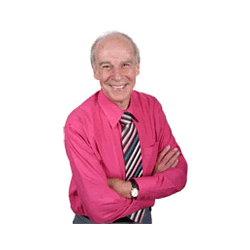 WC NOVEMBER 22.
Had a rare day off on Monday – well I did an hour of research later in the day. My longest serving pal is Jim Yeates, my best man back in 1963. We played primary school football together. Thanks to friends Tony and Jenny Lake, from Wootton, who are golfing friends of Jim, we all me up at the Lavender Farm Tea Room for a nice lunch and chat. Jim and his wife Pat have lived in the Southampton area since the 60s. My girlfriend, Bertie, made up our party and Jim unearthed a few schoolboy memories. Luckily, nothing I was embarrassed by.
Went to the new Bembridge Lifeboat Station on Tuesday to record a piece for my radio show. What a brilliant morning! Thanks to coxswain Steve Simmonds and press man John Keyworth for their hospitality. Apparently, they are expecting another visit from me in the early part of next year. It is likely to be even more exciting.
Met up again with the lovely Daniel O'Donnell, for about the fifth time. It was a pleasure to welcome him back to my show during my 20th anniversary year. He had only flown in from the States two days earlier. Needless to say he was again in great form and was promoting his new Christmas album. It was a flying visit to London but well worth it. Due to so much disruption on the Red Jet, during the past month or so, I went via the Portsmouth Cat and they were perfectly on time on both crossings. I couldn't believe it.
On Friday I saw a most enjoyable production of HMS Pinafore at the Shanklin Theatre. I loved the way the Savoyards brought the Christmas season into the production and it fitted so perfectly. The audience loved it.
I had a great thrill when I read a super review of my John Hannam Archives Volume 1 CD in the national theatrical newspaper The Stage. Richard Anthony Baker was most kind and it made my lifetime of interviews seem so worthwhile.
On Saturday night for the first time in my life, I switched on lights that were not my own. Thanks to Terry and Sue, in Long Lane, Newport, I was called on to switch on their famous Christmas lights. I was the substitute for the lovely Geoffrey Hughes, who has been unwell this year. It was an honour to represent him and we all wished him a speedy recovery. How nice to meet old friends and make a few new ones. I stayed nearly four hours, as the hospitality was so good – and I was only on tea, coffee and mince pies.