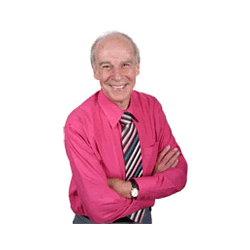 WC JULY 4.
Monday lunchtime proved a great start to the week. I nipped over to Chichester to meet two real actors, Amanda Root and Malcolm Sinclair, who have both made their mark in live theatre work and in movies and on TV. Amanda is in the Deep Blue Sea until Sepember 3 and Malcolm in Rattigan's Nijinsky until Sept 3. They both are charming people who appreciate the work that goes into preparing an interview, which makes it all so worth while.
I was thrilled to learn that the show my daughter Caroline is working on, Midnight Tango, currently on its world premiere tour, is heading for the West End early next year. By the miracles of modern technology, it can be seen on the Isle of Wight on Wednesday July 13. The show, in Bristol from Monday 11 July, is being beamed to a 100 British cinemas at 7-30 on Wedneday night from the Bristol Hippodrome. This includes Newport's Cineworld on Screen 10. The shows stars two great names from Strictly Come Dancing, Vincent Simone and Flavia Cacace.
Saw quite a different production from Newport's Apollo Players, A Funny Thing Happened On The Way To The Forum, is a change of style for this popular Island amateur theatre group. There are several outstanding performances in a show that really warms up in the second half.