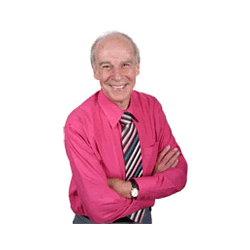 WC JUNE 27
It was another great start to the week. Bertie and I travelled to Berkshire for an at home with Paul Daniels and Debbie McGee. They proved perfect hosts and gave me a super interview. Listen out for a real fun chat and they were in great form. They are so busy preparing many forthcoming gigs. Some interesting musical choices, too.
John Hannam Meets has never always been about huge names. On Wednesday I nipped out to Totland Bay to interview 23 year old Bertie Everson, who is all set to present his own evening of A Little Night Musicals at the Memorial Hall, Freshwater, on Friday July 22. There will be a cast of six and a few guests. Betrtie a very populsr young Island performer who has appeared in numerouls local shows over the past few years and he also had a huge role in We Will Rock You at the Ferneham Hall, Fareham. Bertie will be on John Hannam Meets, on Sunday July 17, with Paul Daniels and Debbie McGee.
I had a shock on Saturday morning when I was invited to train at the Fairway Sports Complex, Sandown, with Premiership referee Lee Probert. I had no chance of keeping up with him – as he is a few years younger – and more. It was real fun and Lee is a great credit to the Island. A very likeable guy. I also ran my first 800 metres since the 60s. Then I could do it in a time of around 2 minutes. A few years down the line it was 4 minutes. I am just happy to be still running. We then recorded an interview for a future John Hannam Meets – with the permission of the Premier League. It will be well worth a listen – Lee is in great form.