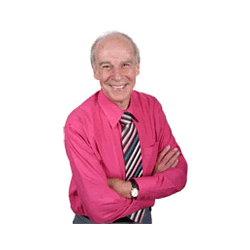 WC JAN 15.
During the coming months I am aiming to have more local guests on John Hannam Meets. One of the first will be Geoff Horsfell from Freshwater. He was recommended by famous singer Vince Hill. Geoff worked as a lock keeper for many years on the River Thames and moved to the Island a couple of years ago. He is also a member of the Freshwater Lifeboat crew.
.
I am also working on a very rare interview for a forthcoming Hannam Archive to tie in with Oliver coming to the Mayflower Theatre from May 1-26, starring Brian Conley as Fagin. The interview is with the late Lionel Bart, who wrote the musical and has such an amazing story that began in the early days of British rock 'n' roll.
Saw South Pacific on Wednesday night at the Mayflower, Southampton, and enjoyed it very much – particularly Samantha Womack, who will surprise many with her singing ability. I think there is just one weak link in the whole show – and another journalist suggested the same name in an off-record chat.
Looking forward to my first visit to London's Cafe de Paris to see a special invitation evening to introduce an exciting new singing star, who has his first album out in March. Cameron Macintosh will introduce him.
Went to the latest Cowes AODS producton of Natural Causes, at the Trinity Theatre, on Saturday night – and had a most enjoyable evening. It was fascinating to see a professional actor, Steven Jon, in the cast. He is well worth a visit – but is well supported by the local cast.