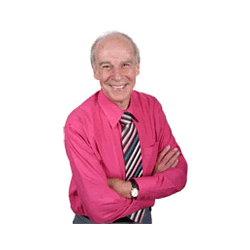 WC JANUARY 22
Had a real night out on Tuesday and I headed for London's Cafe de Paris to catch the launch of a sensational new recording star – RAMIN. He's conquered the West End and starred in Phantom and Les Mis. He's currently in the latter and had a night off to sing five songs from his brilliant album, released in March. Perfect for Mother's Day. His West End boss, Sir Cameron Macintosh, actually introduced Ramin on the night. I am interviewing Ramin in London late next month and look forward to playing at least five of his tracks.
Had an early morning call from South Africa – and I recognised the voice of the former Saints and England footballer, Terry Paine. He was phoning to say how much he enjoyed the CD of his recent appearance on my radio show. He is also a great fan of the Island-born singer Craig Douglas and I played Terry a track from Craig's new album on the show – and now he wants a copy of the whole album.
I finally caught up with the recent Come Dine With Me from the Island. Not really impressed and it was not in the class of the previous one, which was superbly done. Actually, I was the first local journalist/broadcaster to introduce Derek Sandy to Islanders, via a piece in the CP and an interview on my radio show. He was certainly a lot more humble then, than he was in the recent TV show. It could have done him few favours. And what about that oh so annoying commentator – who sounds like a poor mans Harry Hill!!!
Went to see yet another pantomime on Thursday night – at Shorwell. It was Captain Crabs and the Secret Island. It was different to a few of their brilliant past efforts and the show was stolen by the Mermaids – and they were not as glamourous as you might expect. The back stage guys always do a routine – and this was one of their best. It brought, quite rightly, a great response from the audience. The prompt – Douglas Worsley – had a bigger speaking part than usual!!!
I love watching young Island actors on stage and on Saturday night I was privileged to see four all in the same superb production of Little Women, by the Ventnor Theatre Group, at the Memorial Hall, Freshwater. I was so impressed with Harley Mackness, Ellie Rutherford, Harriet Back and Thea Callaghan, as the four sisters.