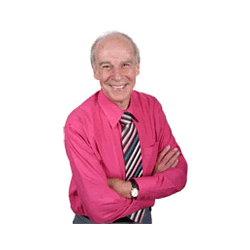 WC NOVEMBER 4
It's been quite a week!! It really began with the Island Theatre Awards nights at Shanklin Theatre on Tuesday, which has brought the biggest response ever from the Island's local groups. From the e-mails and phone calls received it seems to have gone down well at the new venue. The live performances from local musical productions were, quite rightly highly praised, and so was the brilliant cabaret spot by Crisco. With the future of the Awards in serious doubt, as there are now no sponsors, it has given some hope and encouragement to the future of this event. The only real criticism of the evening and the Awards system was posted on the County Press website by several people, who, sadly, had not got their facts right. So much for social networking. One person complained that Calendar Girls was not even nominated. Could someone tell him this will be featured in next year's awards, if we have one, as the year begins from Sept 1 and runs until August 31.
On Wednesday night I was delighted to be a small part of a super evening at Shanklin Theatre during which the theatre received a very deserved award. There was some great musical entertainment by all those who appeared on stage. I was just thrilled to have a John Hannam Meets live on stage and introduce my two guests, Craig Douglas and Amy Bird. Two Islanders to be proud of.
The week ended with two plays on consecutive nights – Nightmare at Niton and The Memory of Water at Bembridge – two very different types of play. I wish I had taken sandwiches to Niton – it was rather long!!!