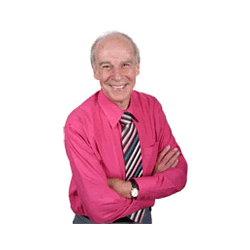 WC NOVEMBER 12.
On Tuesday night I had a most enjoyable evening at Yelfs Hotel, Ryde, as a guest of Ryde Rotary Club. I spoke to them for about 40 minutes after a wonderful meal – and I also signed up a guest for a future JH Meets. It had been a busy day with an early morning session to plan 3 interviews to be recorded in London and Brighton over the next few days.
Paid my very first visit to the National Theatre, London, on Monday afternoon to interview Sir Richard Stilgoe. This amazing man has enjoyed a wonderfully varied career and Starlight Express, the show he wrote with Sir Andrew Lloyd Webber, opens at the Mayflower, Southampton, on Wednesday Noveber 28 and runs until December 8.
The very next morning we headed off to Brighton, where I was due to interview Gwen Taylor and Don Warrington, two of the stars from the brilliant touring production of Driving Miss Daisy. Had a great time and I love the Theatre Royal.
On Friday there was also much to celebrate when it was confirmed the Island Amateur Theatre Awards have been guaranteed for another year, thanks to a generous sponsor who wishes to remain anonymous.
My Christmas shows are piling up already. Just confirmed that I will be watching 5 local Christmas shows in 4 days, during the first week of December, including two on the Saturday