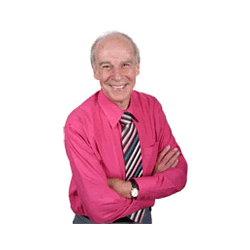 WC January 14.
The week started well with the news that a huge international star has agreed to appear on JH Meets. She came on the show back in the 90s and will be coming back to celebrate her new album – which is amazing. Two more have quickly followed and these will be announced once they are safely in the can.
Melvyn Hayes has come up with the idea of a great local guest for the show. It will be followed up very quickly.
Had an eventful Wednesday. I finally met up with Julian Clary – and what a lovely guy! I dressed for the occasion – and he did notice, as Sunday's interview will reveal. He will also talk about his love for the Island, since he was a schoolboy. Also managed a quick chat with Lee Mead during my second visit to the Mayflower panto. He is also on Sunday's show.
It seems one of my favourite TV stars and actors, who has been on my radio show twice before, with great success, might well be making it a third time. He is all set to appear on the South Coast in the next few weeks.