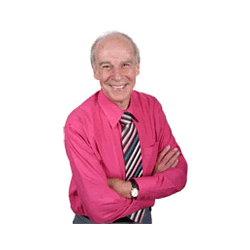 WC APRIL 10
On Monday the final plans for Dave Cannon's Solent City Sound night at The Breeze, Island Harbour, Binfield, on Saturday night May 6, were put into place. Dave had the idea of presenting a free music night, with a collection for Island cancer charities, with all the records played being from artists featured in the John Hannam Interviews book. Dave has a huge selection of records and will feature all the artists on his video screen. The evening begins at 7-30. I look forward to attending and will sign any books sold on the night.
On Thursday morning I shot over to the Mayflower, Southampton, to interview West End and Broadway star EARL CARPENTER, who is appearing at Shanklin Theatre on Saturday May 6 in his show called Encore.
On Saturday night I went to Newport's Apollo Theatre to see the Red Tie production of The History Boys. Another triumph for Red Tie and, once again, some promising youngsters on view.
On Sunday morning I put the finishing touches to my new book, which is due out in October. It's been such a joy to write. I will have a month or two off and then start writing the third in my trilogy of The John Hannam Interviews books.