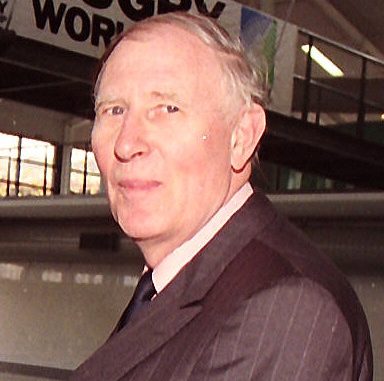 John was sad to hear the news of the death of his first running idol, Roger Bannister. John, who still runs twice a week to keep fit, only began running due to being influenced by the greatest miler we had ever seen. The fact that John was the Hampshire Schools mile champion and ran in the England Schools Championships was again due to Sir Roger. In 2003 John had one of the greatest days of his life when he went to the Oxford home of Sir Roger Bannister. It was an unforgettable interview. The modest record breaking runner suggested they did the interview over the phone but John talked him out of that. He simply wanted to meet the great man and hear about his life as a runner and doctor.
"I'll never forget the excitement of knocking on his door and meeting him for the first time. Within a few minutes he came into the room with a tray of coffee and biscuits just for us two. What a day that was," said John.
John was surprised to find out that Sir Roger had been a regular visitor to Osborne House, where he saw patients from the convalescent home that was situated there.