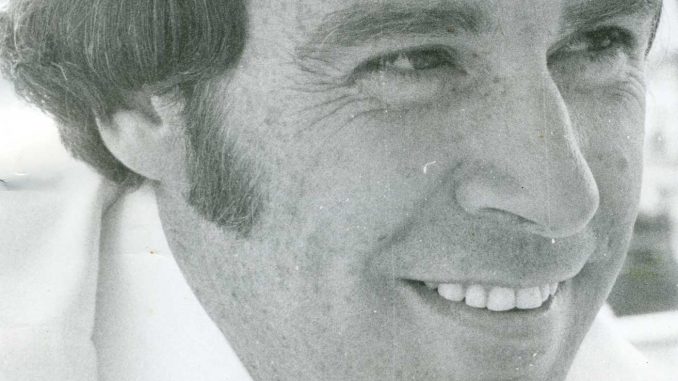 On Monday I decided to have a day out and headed to Wimborne to watch the Southern League West play-off game between Wimborne and Swindon Supermarine. It was a wonderful day out, via Red Jet, train and bus. Their normal crowds are around 300. For this big game there were 12000 in the ground. Wimborne lost on penalties.
Thursday was such a wonderful occasion. I was invited back to my hometown of East Cowes to give an afternoon talk in the Town Hall. It was arranged by the East Cowes Heritage Society. A lot of people turned up and it was so great to meet old friends I had not seen for many years. In the first half of my talk, about growing up in the town, I mentioned my first-ever girlfriend at school, the lovely Yvonne Williams. I didn't know until the interval that she was in the audience. It was well organised and such a memorable afternoon. I was delighted to sell some of my books. It was an honour to have Andrew Turner in the audience.
I was thrilled to know that my new book is really coming together, thanks to Mike Lambert . He has designed and put together my first two books. I send him the chapters and the photographs and he puts them all together superbly. It seems we are nicely on time for an early October release. Personally, I am very pleased with the content of the chapters. There are 125. My previous two in the John Hannam Interviews series were 86 chapters. There are a few surprises in my choice of characters in the book.
Just watched a brilliant new series on Netflix, called Safe. One of my favourite actors, Amanda Abbington, is one of the main stars of the movie. A former guest of JH Meets, Ben Onwukwe, once of London's Burning, was also so good in the series. Highly recommended.
About a year ago I wrote a letter to one of my favourite actors, Roger Allam. I am such a great fan of the hit TV series Endeavour. I have enjoyed so many of his TV and movie appearances. My letter got lost under some of Roger's office paperwork and he only recently sent me an email to say sorry and would I like to go to London's Duke of York's Theatre to interview him. On Saturday I saw the brilliant show he's currently in, The Moderate Soprano, and interviewed him in between shows. I also said a quick hello to Anthony Calf, who is also in the production. I'd interviewed him a couple of years ago in Chichester.
The week ended with an interview on Sunday night in Rookley. I caught up with Peter Heppelthwaite, who played Jed in every episode of The Green Green Grass. He's been filming on the Island. More details soon.