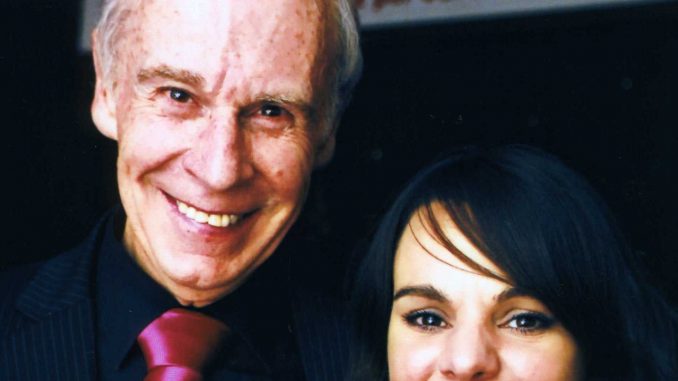 With my daughter Caroline staying for a week it was going to be an enjoyable week – and so it proved. On Tuesday we went on a conducted tour of Farringford House, once the home of Tennyson. This is a recent innovation and is well worth the money. They have superb tours of the house with unique personal commentaries you can listen to on individual headphones. You can also spend time in the grounds and gardens. Highly recommended.
We spent a lot of time improving Caroline's Island flat and dad's taxi, as ever, was always available.
We popped in to Shanklin Theatre on Friday afternoon to have a chat with my old friend Marty Wilde – such a nice guy. He wrote the foreword to my first John Hannam Interviews book. It was his idea. It was a pleasure to give him a copy of my latest book, with the foreword by Jimmy Tarbuck.
I was taken to The Cow restaurant at Tapnell Farm, near Freshwater, for a Father's Day lunch. Caroline and I had a great time. It was my first visit. Super food, wonderful service from a very helpful staff and a great atmosphere. Later we walked up to the Tennyson monument and suddenly the mist rolled in. Quite eerie.