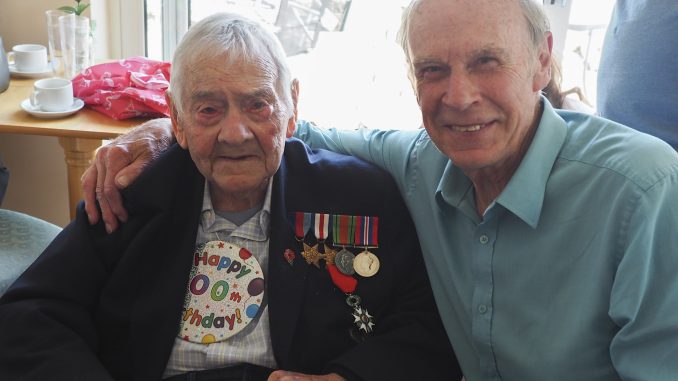 Still making slight changes to my new book which is out in October. It is creating great interest, particularly as it's about Island people. Sorting out a few signings and events for later in the year. My first two are still available and if you have any problems in obtaining either or both please contact me via an email to this website. I can then arrange for you to purchase copies.
The highlight of the week came on Sunday June 24 when I attended the 100th birthday of Neil Shutler, at Newport Golf Club. It was a glorious day – in more ways than one. We are pictured together at the event. Around 70 of his family were present plus several close family friends. Neil was as cheeky as ever – and I will keep his comments to me very private! I love his sense of fun. Over the years I had Neil on both my TV and radio shows and wrote about him in the Weekly Post, County Press and The Beacon.
Plans are also being made for a completely different type of book for next year. What about the following year? I said no more – but I might change my mind.