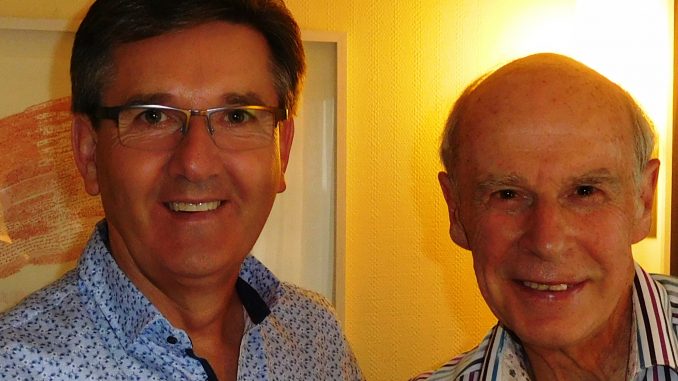 I had a great time on Wednesday lunchtime when I went to Southampton to interview Daniel O'Donnell. As ever, he was a perfect gentleman and it's always a pleasure to chat to him. This time we covered some new ground. He even let me share one of his chocolate bars. We had real fun and the interview proves that. Listen out soon on all the major podcast sites.
The next day was so sad, in comparison. I attended the funeral of my old friend Arnold Olive. He was one of my great Isle of Wight sporting heroes. I felt privileged to be asked to do a eulogy about his sporting life. He had such a good send off. I had been to see him a couple of times during his recent illness.
Thrilled to have the date confirmed to visit one of my all-time favourite movie stars. She was such a huge star in the '60s and '70s and has been making movies and TV appearances ever since.
The week finished with a brilliant night with Jane McDonald at Shanklin Theatre. It was a stunning show and the sell-out crowd went wild with excitement. She is one of Britain's finest entertainers. The whole production was so slick from start to finish and, as ever, you were never quite sure what she was going to say – which always makes it even better. It was a real privilege for Bertie and I to spend some time with her after the show. I have known her for a good few years and she is always so kind to me. We have a few laughs. I did present her with a signed copy of my latest book, which includes a chapter on her. It's called the John Hannam Showbiz Interviews. Just go to the Writing page of this website to see how to purchase it.