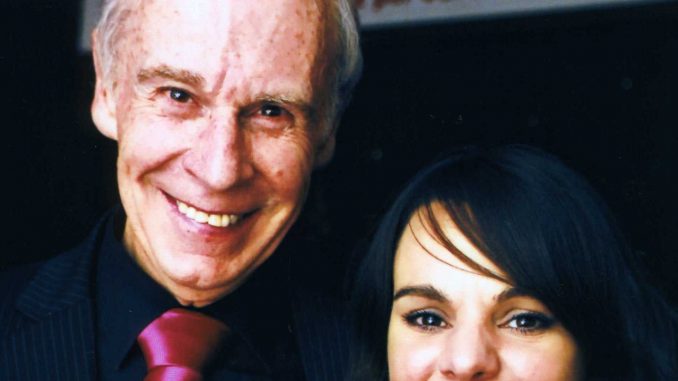 Went to Calbourne Antiques Fair on Monday and had an enjoyable morning and a good meal at the nearby Sun Inn. Took my daughter Caroline (pictured) and my partner Bertie. Was lucky to get home in time to see the Championship play-off final.
On Wednesday Bertie and I went to the Mayflower press night of Bodyguard. Such a popular musical. The show received a wonderful reception and the men were easily swamped by the number of ladies who were present. I imagine many men were watching the European final between Chelsea and Arsenal, two English clubs with too many foreign players. Not being a fan of  current TV talent shows (I used to like the real ones like Opportunity Knocks and New Faces) I had never seen Alexandra Burke, the star of Bodyguard. Ironically, I preferred the singing of Micha Richardson, who plays her sister in the show.
Had an early Saturday morning pick up from the Red Jet. My daughter, Caroline, was working backstage at the Rod Stewart gig a St Mary's Stadium. She arrived back at Cowes at 12-30am. Apparently, Rod is a very nice guy and a supreme professional.
Had my first visit to the Blackwater  nature reserve on Saturday afternoon. A nice cup of Earl Grey and a cake. Going back to do the walk.
I had the best Sunday I have had for some considerable time. My daughter took me out to lunch, for an early Father's Day treat, to the Garlic Farm at Newchurch. It was such a great day. The food was brilliant and we stayed for four hours. Took their tractor and trailer trip around their 40 acres site and it was just brilliant.