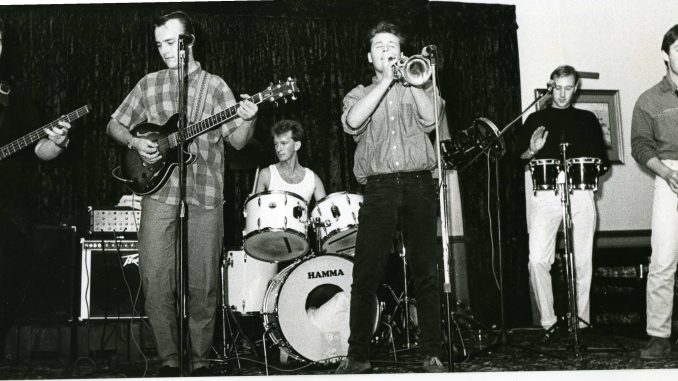 Back in the mid 80s John was the very first journalist to interview the exciting new Island band called Bobby I Can Fly. He attended one of their rehearsals at the old Julises nightclub in Ventnor. On July 23 John went back to Ventnor, this time to the Rose Inn, to see the band play a live gig for the Ventnor Fringe Festival. The last time he interviewed them was a few years ago for his radio show John Hannam Meets.
"I went to the Rose Inn gig and was completely blown away by Bobby I Can Fly. They proved they are still one of the finest local bands we have seen in the last 30 years or more. What a night! It was a sell out gig and I have never seen the band play better. There was only one change from their original line-up. The very talented Dave Pontin now plays sax instead of Jamie Shirlaw, who has moved to France. Those ageless musicians Duncan Jones, Paul Armfield, Carl Grant, Dave Baker and Mark Wozencroft are still brilliant and their music was superb. The punters loved it – and they are all their own songs. The brass really sets up this fantastic group. All the members play an important part in the band. They only have a few CDs left. Don't leave it too long.  A night to remember. Thanks for the mention from the stage lads. That was a real surprise."
The photo, of part of the band, is from that first mid 80s interview. The complete photo, with all members, will appear in John's new book published in late September.