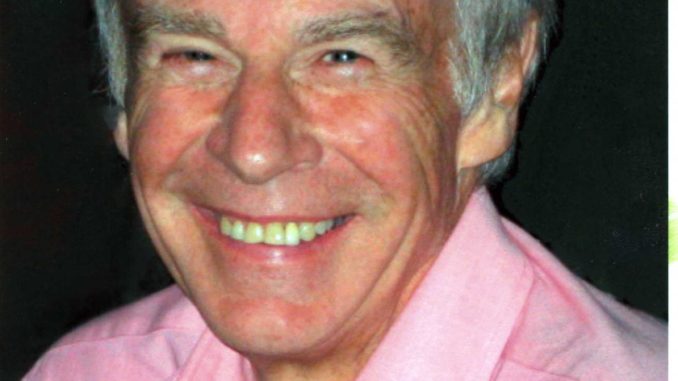 The week got off to an amazing and unexpected start. I have been asked to interview live on stage in London one of Britain's best and most famous actors. I can't believe the opportunity has come my way. I am so thrilled. All will be revealed at a later date. This should be one of the greatest days in my life.
I had a brilliant time on Wednesday morning when I went back to my old school, Cowes Secondary Modern, which is now the Cowes Enterprise College. This Cowes college has come in for so much criticism in recent years but I was so impressed on my very first visit. The numerous pupils I met were a real credit to the college and the staff and office workers were so helpful. Around 1000 young people now attend this college. It was just a few less when I was there. I drove home with such positive thoughts for Cowes Enterprise College. I even found my old prefect's badge which I proudly wore on my shirt.
I have such happy memories of my school days at Cowes Sec. I even brought the school a little bit of south coast fame. I was lucky enough to be the Hampshire Boys mile champion and ran in the All-England Schools Athletics Championships. I also got caned once by 'Nanner' Weeks. I'll leave it there! The marks have gone now.
Sunday was rather special. I went back to my very first church, the Adelaide Grove Methodist Church in East Cowes, for a special service and lunch. I am so glad I went. It was a brilliant day which brought back so many happy memories for me. Years ago I was in the choir, the youth club and Sunday School. I met so many friends from  those days and we had such fun looking back to our days as young people in that church. I intend to pay a few more visits. Met so many lovely ladies from years gone by. I can't think of anything better. Some still look quite amazing.
The church looks so good and I was  impressed with the minister the Rev David  Plumb. A real one-off. He has a wonderful fresh approach and insight into today's Methodism. Goof for him.