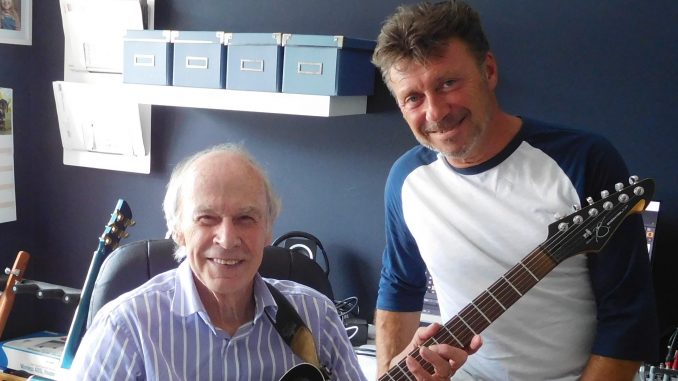 What a great day to start the week. On Monday I went to interview Lewis Berry, the very talented Island musician, for The Beacon ( pictured). It's a fascinating story.
We travelled up to Croydon on Tuesday to meet up with the Venue and Artistic Manager of the Fairfield Halls, Neil Chandler. They are in the throws of a £42 million project that includes a new superb Phoenix Concert Hall, the transformation of the new Ashcroft Playhouse, plus several new performing spaces,  including the Arnhem Foyer, The Recreational and the John Whitgift Community Cube. It's going to be a superb complex. I have been asked to interview Dame Judi Dench live on stage in the Ashcroft Playhouse on the day it officially opens in September. I think the Lord Mayor of London is among the guests. I'm both a little scared but hugely excited and flattered. I am now busy starting my research on Dame Judi and the late Dame Peggy Ashcroft.
Discovered yet another new Craig Douglas compilation album. This one has 36 tracks, including one or two not released on CD before. It's called Only Sixteen and released on the Jasmine label. It is available online. Excellent sleeve notes and rare pictures. Craig has recently been in hospital following a fall at his London flat. He broke three ribs and one punctured his lung.
Sadly the rain washed out my intended Saturday visit to watch Ventnor  play cricket at Steephill. I guess a partly waterlogged wicket prevented them from another defeat. I love going for the banter and fun from their loyal supporters.