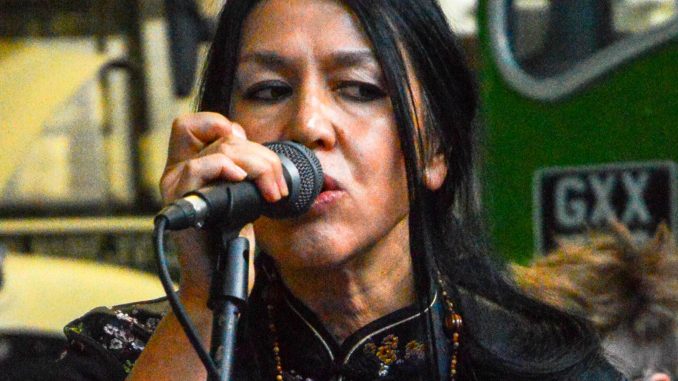 This week for most of the time I've been preparing for the launch of my new book. Trying to get publicity and local radio interviews. So far, so good.
On Tuesday I was invited to the home of local singer Angelina (pictured). I interviewed her about her brilliant brand new CD album, called Last Cigarette. I had been to the launch the previous week. We had fun and she has such an interesting story. She told me we would have soup, as it was across lunchtime, to suit us both. Much to my surprise she had cooked a very special pie and it was delightful.
Also on Tuesday  I had a great evening with the East Cowes Ladies Group. It was fun and I knew many of them because I was born in the town. I managed to record the Pompey v Saints match and did not know the score when I watched the recording.
On Sunday a few of us enjoyed a meal at the White Hart, Havenstreet. It was members of Godshill Cricket Club and to remember John Batten, one of my old playing colleagues. They played a memorial match for him for 25 years. Nice to be with old friends.