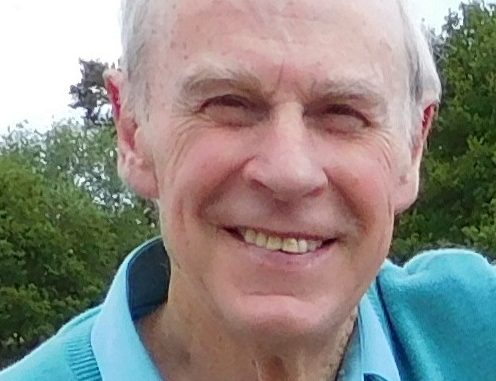 It was quite a week.
On Monday I came through my pacemaker check at St Mary's Hospital. As ever, I found the NHS staff so helpful.
I was quite relieved to get some pleasingly warm feedback following my County Press article – on myself. This was quite worrying to write, after being asked by their Sports Editor Jon Moreno.
Isle of Wight Radio and The Beacon magazine have been advertising a special online show called An Audience With John Hannam. I did not know much about it but I did enjoy a dummy run via Zoom. It is being aired on Thursday February 25 at 7pm. I think it will be seen by both Island and mainland  people. I am being interviewed by Amy Shepard. The public will also be asking questions.
I got through another birthday at the weekend. It was a day to savour, as it was my first birthday party on Zoom. I was able to see my family online from Baldock, Chesham and Faringdon. Great fun it was, too. Sean's two twins, now 23 months old, had been practicing 'happy birthday granddad' all morning but got stage fright in the end. They did join in the singing of happy birthday. They were great fun though, particularly playing their guitars.