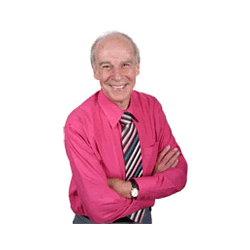 WC June 6
I had a tip-off from a PR lady, who is sorting out two interviews for me, that a former record plugger with so many hit successes to his name was now living on the Island. She was spot on and led me directly to his Cowes home. The amazing interview is already in the can and will be heard on JH Meets during the summer. He's got some stories!!
I made my third trip to watch Spamalot. It's back at the Mayflower all this week and is starring Phill Jupitus, Todd Carty and Jodie Prenger. What a brilliant show this is. I took an undertaker's wife, for a night out away from work, and it was a bit close to home at times!!! True to form, from this admirable breed of people, she saw the funny side. By the way – I did get permission from her husband.
Busy working on my most exciting Father's Day show I've ever undertaken over the the past 21 years. If all goes well, there will be four guests and each one has a fascinating story and one made the front page of every national daily newspaper earlier this year.
Whilst 80,000 were crammed into Seaclose Park, where I spent so many happy days playing cricket for Medina, now the site for the Pop Festival, I made the short trip to Winchester to sit in Wolvesey Gardens, near the cathedral, to watch a brilliant production of Shakespeare's Much Ado About Nothing, from the Rain or Shine Theatre Company. Thankfully, it was shine – and no rain. Would I make the 11-45pm Red Jet? It had to be the 10-33 pm train from Winchester to be certain. At around 10-15 I was still at the play. The lovely lady I took, who lived in the city, guided me out of the gardens, as part of the area is locked up after dark, and I had to leave her and run the last mile, in all my street clothes and carrying a bag and rug. I made it with 30 seconds to spare. I'd aready been for a real run at lunchtime.
I was actually working for The Stage newspaper. I would have loved to have seen Tom Jones in the big top at Seaclose. I can't believe he was not on the big stage, being the biggest name on the bill for the complete three days. I like Tom but to pay £150 for a three day ticket just to watch him for an hour was never an option. I had seen him at Wembley in 1964, on the same bill as The Beatles, Rolling Stones and Dusty Springfield. What a show that was!
When is an exclusive not an exclusive? I read with interest the excellent Old Gaffers' report in the County Press by Mal Butler? Mal states, Lord Grade, who opened the event, actually gave the CP an exclusive interview. Just for the record! Fully two hours before the noon opening by Lord Grade, I spent 50 mins in his company and recorded a 40 minute face to face interview with him. The Royal Solent Yacht Club provided a private room for our interview – and Lady Grade even took some pictures of Lord Grade and yours truly. I won't tell the delightful Mal Butler!! Listen out soon for the amazing Michael Grade story on JH Meets.