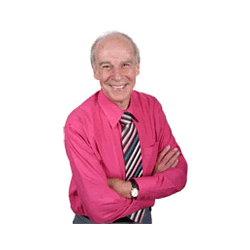 WC JUNE 13
Went up to the Surrey home of Chesney Hawkes on Tuesday to record a Father's Day interview with the two famous singers. His dad – Chip – was the lead singer on all the major Tremeloes hits. There was great excitement – not for my arrival – but for the arrival of a new puppy, who had just beaten me to it. Chesney's three children were so excited.
The interview went very well and includes some great music. Chesney is heading for St George's Park, Newport, on July 16 for Legends In The Park. I even managed to make it a surprise family treble by talking to Chip's wife and Chesney's mum – Carol Dilworth – who was a hostess on The Golden Shot for five years and she also made movies and appeared in several hit TV dramas. Apparently, as a 9 year old she was in The Young Ones.
Confirmation has also come in of another at Home with ? Again on the River Thames but, this time, on the other side of the river to Vince and Annie Hill. I am excited by the prospect. All be revealed in a week or two.
Four famous dancers could soon be heading for John Hannam Meets. The 2008 winner of Strictly Come Dancing, Tom Chambers, and his partner for the forthcoming tour of Top Hat, Summer Strallen, have already agreed to appear on a forthcoming show. It is also very likely that TV favourites, Vincent Simone and Flavia Cacace, will also soon record face-to-face interviews for the show. The wheels – or most likely feet – are already in motion.
Three interviews that seemed possible at one stage this week have been put back for at least a couple of weeks. Three biggies are all set for next week.
I had a surprise this week when I was interviewed for a forthcoming publication. The guy who came to my house has been a Fleet Street regular for many years – and I trust him.