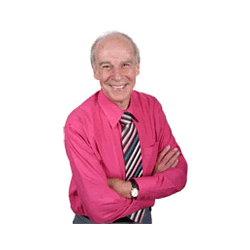 WC Sept 12.
Interviewed Aled Jones on Monday in Southampton at the press launch of White Christmas, which comes to the Mayflower from Nov 11 to 26. Quite an effort to even get there with so many crowds at the Red Jet going home from the Bestival. In the end, as a regular, Red Funnel took care of me. I love talking to Aled and I was flattered he was pleased to see me again. I also met another cast member – Ken Farrington – who is another dream of a man. What a career he's had! For over 20 years he played Billy Walker in the good old days of Coronation Street and a few years later he played Tom King in Emmerdale. His other regular top series include Trainer and Family Affairs. He's been in so many top series, including Boon, The Saint, Crown Court, Holby City, Casualty and Softly Softly. One of his first mentors in life actually passed away on the Isle of Wight.
I saw a memorable show on Tuesday night when Rick Wakeman appeared at Shanklin Theatre. Quite a crowd in to see his brilliant keyboards skills and hear his great brand of natural comedy. He's funnier than many of today's over-rated comics. Rick played just the right balance of music from his amazing life. A real night to savour – and my late wife, Heather, would have been in her element. She was such a fan of Rick Wakeman and, as it turned out, so many of her personal favourites were in his repertoire.
Over the past few days I have been putting the final touches to the 2010/11 County Press Amateur Theatre Awards. It's been quite a job this year. There were some really outstanding shows and a few that I want to forget as quickly as possible. The nominations will be published in the CP either this week or next week. As ever, there just might be a few surprises.
Very impressed with Tom Chambers, a recent guest on JH Meets, when I saw him starring in Top Hat at the Mayflower, Southampton. Enjoyed the show and the superb gesture by Dennis Howe, from Winchester, who drove us down to the ferry, after the show. He nipped us down in his minibus before going back to pick up his party. This all came about because we have a mutual friend in Judy Griffin – and we were chatting in the interval. Thanks Dennis.
Loved Dennis Locorriere, the voice of Dr Hook, at Shanklin Theatre on Saturday night. He also did a meet and greet after the show, which proved very successful and the fans queued up to meet him, collect autographs, buy CDs and books and have their photographs taken. Later that night I also spent a hour or more at St George's Park, Newport, at the La Babalu Reunion – and met a few old friends. Five Alive, Dave Cannon and Malc Lawrence were all in great form.