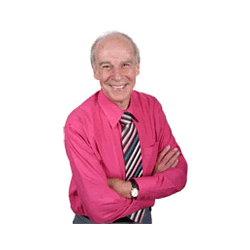 WC September 19
It's proving quite a week. One Tuesday I headed for Weston-Super-Mare to interview one of my favourite actors, Paul Nicholls, who has been in so many hit TV series and a few movies. The interview was all set for 3pm at the Playhouse Theatre, where his current touring show, The Shawshank Redemption, was in residence. This was to plug their forthcoming week at the Mayflower, Southampton, and the rest of the tour. It was a long train journey but most enjoyable. I arrived in good time to record the interview only to find Paul was not there. It seems he might well have completely forgotten. He'd gone to Bristol and his phone was turned off. I waited until just before 6pm but he still had not arrived. I then had to leave to get back to the Isle of Wight. In the end it was a round trip of thirteen hours. I felt so sorry for the company manager who had the task of trying to track him down but could do nothing about it. There was one stroke of good fortune. One of the other stars of the show, Ben Onwukwe, most famous for playing Recall in London's Burning for around 11 years, agreed to do an interview at very short notice, for which I was so grateful. I did have a wee bit of trouble with his name but he proved such a likeable guest and will soon feature in a new John Hannam Meets worldwide podcast. I am still keen to catch up with Paul Nicholls. It might still happen. I don't think I'll risk Wolverhampton next week!!
The next day I headed to the Wise Buddah recording studio in London to interview an old friend, Chris de Burgh. This turned out really well and he is always such a great guy to meet and interview. We go back a long way. Chris has a brilliant new album called A Better World, featuring 15 brand new songs. Some are very contemporary with modern lyrics and themes.
On Thursday I heard that my books have been printed and will be available from early in October. There is so much interest already.
Went to the Apollo Theatre on Saturday night to see James Pellow's latest one-man show, Lady Bracknell's Legacy. He played Devonia deRudge in the first half and Freddie Farnsworth in the second. Both were superbly performed. It was a night to remember and just a privilege to attend.
The following night we went to Justin Hayward at Shanklin Theatre. Another amazing concert and it was a full house. No big ego in sight. He just performed some wonderful songs, including many of his own, with modest links. Another night to treasure.