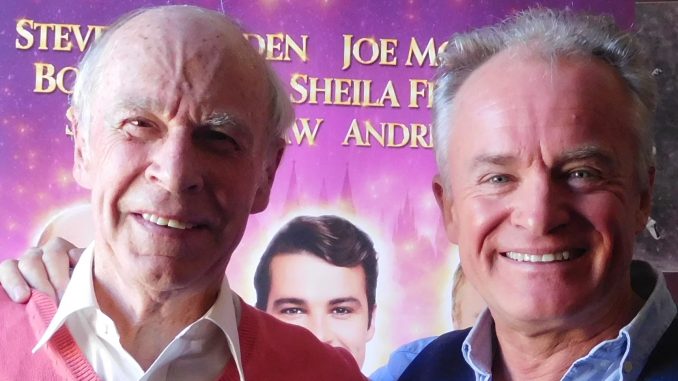 I have seen so many pantomimes at the Mayflower Theatre, Southampton, over the past 40 years and seldom I have seen a better one than this year's Dick Whittington. There are less special effects than in recent years and this is for the better. No glasses to put on or projected excitement. This time it all happens on stage and there is one huge object, early on, without giving too much away, that creates such an instant response from the audience.
There is not a weak link in this show and all the glittering array of principals make an impact. A link man is so vital in any panto and Bobby Davro, as Jack, excels in this role. I first saw his talents in 1981 in an early season summer show on the Isle of Wight. I knew then he was bound for stardom and he's still got that special talent that enables him to drive such a huge show as this one.  The punters adore him and on press night the standing ovation for the show made him noticeably emotional. Ironically, all his number one television series were recorded by Southern Television in Southampton.
Steve McFadden gives the best pantomime performance I have even seen from him. As King Rat he is hated and jeered  from his first entrance. There are a few clever references to EastEnders and his hardest job is to keep a straight face in his scenes with Davro. Perfectly cast.
Joe McElderry, as Dick, clearly loves his work and his voice is so much better than many other X-Factor past winners. He sings, dances, plays the fool and proves he has such a big future ahead of him.
Sheila Ferguson is a stunning Spirit of the Bells and can certainly still belt out a song. There were a few gasps on press night when she almost appeared to fall down the stairs during the finale. Being such a professional, she quickly regained her composure.
Suzanne Shaw, another talented all rounder, is well cast as Alice. Her dance routines with Joe are so effective and she is another to make the singing so strong in this production.
It was my first chance to see Andrew Ryan play a dame and as Sarah the Cook he is quite outstanding and so energetic and  more visual than most. Josh Baker makes such an impact as Kitty Kat with some amazing physical movements and Jamal Baker wins a few hearts as the very handsome Sultan Vinegar.
There are many enjoyable dance routines and it has more panto traditions than some more recent productions – and not a hint of smutty humour. Some of the visual comedy works so well. This is a must-see production and suitable for people of any age. A great orchestra, too. I could so easily go again. It runs until January 6.
John Hannam.