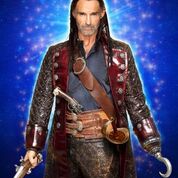 I went to the pantomime  Peter Pan at the Mayflower, Southampton, on the Tuesday press night. It was just brilliant. I have reviewed it on this website.
Popped into the Lake Garden Centre  for lunch on Thursday and found they were selling my books particularly well. They ordered some more for the Christmas rush.
Just had a great interview confirmed for December 28 in Brighton. Really looking forward to it. My guest has won Strictly Come Dancing.
Part two of my Story of Sandown Pavilion has been published in the County Press.
Ended the week with a visit to Chesham to meet up with my son Sean, his wife Susie, their nine month old twins and her mum and dad. My daughter Caroline was also able to join us and she came back with me for Christmas.
Luckily, dad's taxi service was free for a few days and we had a good time.